Ronald Barreiro steps up as the CEO of dentsu Philippine's creative service line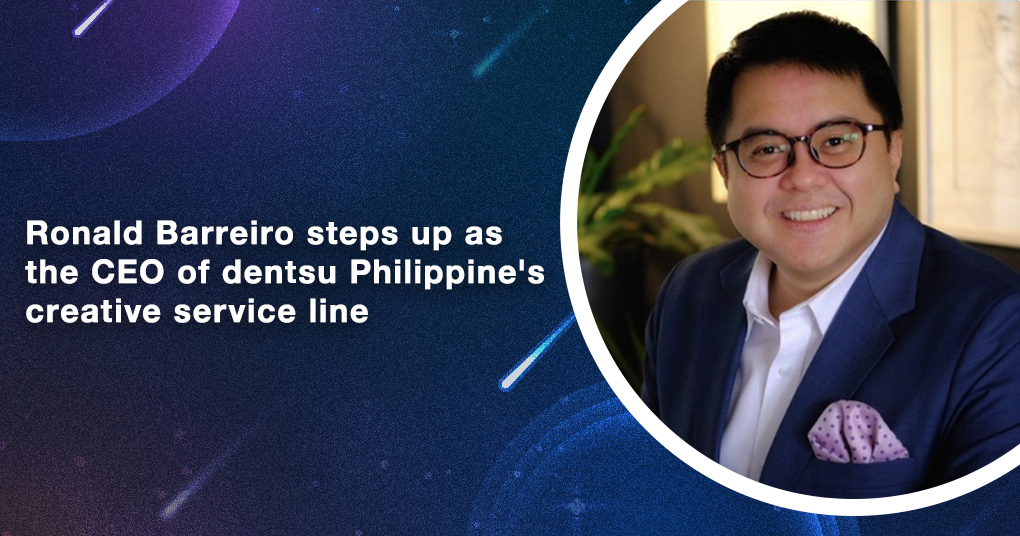 Dentsu International made waves recently when they announced that Ronald Barreiro, Jayme Syfu's Managing Partner and General Manager, was named the new CEO of dentsu Philippines' creative service. As CEO he will be overseeing the operations dentsu Philippine's two creative brands: dentsu one manila and dentsu Jayme Syfu.
Ronald Barreiro has been with dentsu since it's founding years and has since then steered the company towards winning many awards from prestigious bodies such as Cannes Lions and Agency of the Year. He has also helped the company land multinational clients along the lines of Nescafe, Coca-cola, and Shell. He has a longstanding track record in the industry and has served as Chairman of the Philippine 4As in 2015. He was also appointed by the 4As Board of Trustees as the 24th Agency of the Year Overall Chairman.
"I am very lucky to have Ronald by my side all these years." says dentsu Chairmom Merlee Jayme, "Through ups and own, he has played an integral role in the overall growth and success of dentsu Jayme Syfu. (…) This a well-deserved promotion and I look forward to continue working with him closely and driving the next chapter of growth."
Sources:
https://www.adobomagazine.com/people/people-next-gen-leader-ronald-barreiro-steps-u-as-ceo-of-dentsu-philippines-award-winning-creative-agencies/
https://www.marketing-interactive.com/ronald-barreiro-steps-up-as-ceo-of-dentsu-ph%E2%80%99s-award-winning-creative-agencies