Campaign Spotlight: CDO Supports Frontliners Through The #CanDO Initiative With Agency Aspac-DAN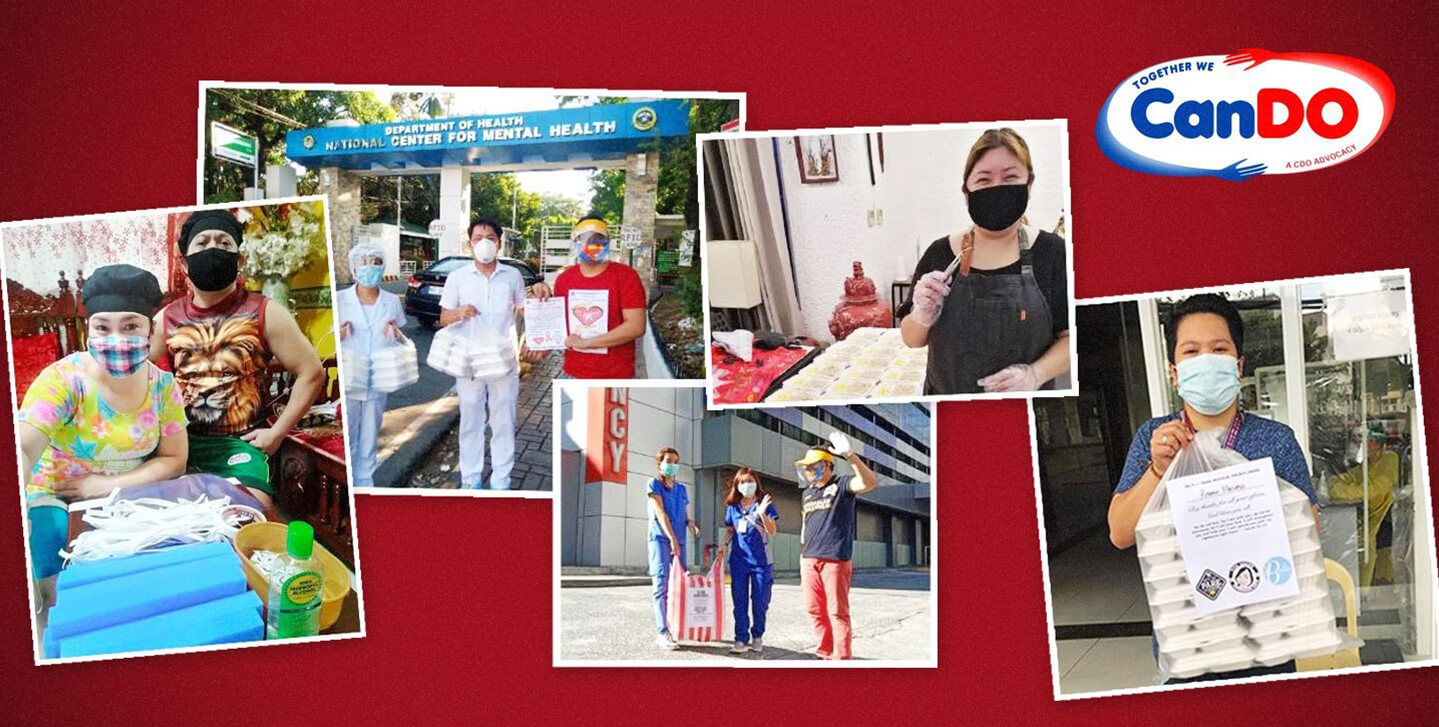 MANILA, PHILIPPINES — CDO and their partner volunteers found different ways to help frontliners and people affected by the lockdown with their "Together, We #CanDO" advocacy.
"CDO has always been active in relief operations, but this pandemic was extremely challenging given the logistical and health issues. But we imbibed the #CanDo spirit and found ways and partners that would help us help othersm," said Theresa C. Chong, CDO's vice president for marketing.
This year, the company partnered with volunteer groups that feed frontliners using ingredients sourced from CDO, such as Let's Eat Pare and BrandBuzzPH/BBmommas.
CDO also tapped organizations such as TMI that gave CDO grocery packs to families affected by the ECQ in Mandaluyong and employees who made face shields for frontliners. CDO also partnered with LGUs and mobilized its Mobile Foodstore to make its food products available to different barangays in light of quarantine restrictions.
Observing that most of the volunteer cooks for the frontliner meals were mothers, CDO paid tribute to them as well through a Mother's Day video featuring these super moms.
Genuine volunteerism and real stories are what make #CanDO a relevant and inspiring campaign. It showed what ordinary Filipinos can do to help in the fight against the pandemic: They can cook, they can coordinate, they can create PPE's, they can deliver food, they can donate not only money but time and effort as well. And every act has a big impact on the community.
To date, CDO has prepared 75,000 meals for frontliners and is currently on its way to 100,000 through these partnerships.
CREDITS
CAMPAIGN NAME: #CanDO
BRAND: CDO
CLIENTS: Jerome D. Ong, Theresa Chong, Janna Marie Ong, Mielyn Araujo, Gelonie Yap, Juan Carlo Gonzales
AGENCY: ASPAC – DAN
CREATIVES/SOCIALS: Paolo De Leon, Alex Santos, Ingrid Vila, Jerry Hizon, Quinlin Roxas
ACCOUNTS: Susan Dimacali, Abby Espiritu, Lyanne Llorca, Mina Velando, Selina Almario, Michaela Cortez
STRAT/SOCIALS: Ez Abero, Rey Leuterio, Fay Ballo, Alexa Santiago